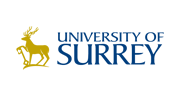 Thank you for your interest in this study of the effects of individual differences on thinking processes .
Please read through the following information carefully before deciding if you wish to take part in the experiment.
What does participating in the study involve?
You will be asked to complete a series of short tasks and questionnaires that measure different aspects of your personality and thinking skills. Some of these are timed tasks and you will be notified which these are before starting them.
Please read all instructions provided carefully as they vary for different parts of the study.
The study should take approximately 30 minutes to complete.
Unfortunately this survey cannot be completed on mobile phones.
Are there any risks to taking part?
No potential risks or discomforts have been identified for the present study.
Confidentiality
All data obtained from participants will be kept confidential and only overall group results will be reported (i.e. no cases will be reported on an individual basis). All questionnaires will be concealed, and no one other than the primary investigator and project supervisor listed below will have access to them. The data collected will be stored in the HIPPA-compliant, Qualtrics-secure database until it has been deleted by the primary investigator.
The right to withdraw
Participation in this research study is completely voluntary. You have the right to withdraw at any time or refuse to participate entirely. You do not have to provide a reason for this.
If you wish to withdraw, please close your internet browser and notify the principal investigator via email ak00624@surrey.ac.uk.
If you have any queries regarding the study, please contact
the primary investigator, Anna Kauer (ak00624@surrey.ac.uk) or
the project supervisor, Dr Paul Sowden (p.sowden@surrey.ac.uk).
The research has obtained a favourable ethical opinion from the Faculty of Arts and Human Sciences Ethics Committee at the University of Surrey (ref: FT-PSY-131-15).